Matt Machine/Churchfield Racing Web Article                                
            At Matt Machine we like being able to help out our local schools and sports teams whenever possible. Over the years we've done this buy purchasing advertisements in local papers and school programs; to assisting several high school robotics teams with materials and/or machining parts for competition.
            Our latest venture is no different in nature as we're excited to announce our sponsorship of a local short track race team, Churchfield Racing. Driver Gary Churchfield has been a part of our team here at Matt Machine for over a decade. We're looking forward to being a part of his team this season. The team plans to compete in the Stock Car division at the Latrobe Speedway. This big, fast dirt ˝ mile oval threw its last checkered flag at the end of the 2006 season. Coincidentally, the same year that Churchfield Racing closed their shop doors. With a rejuvenated race team and the rebirth of a local grass roots dirt track, 2019 is shaping up to be a fun year. Good luck to Gary and the whole race team!
                                                                                                                    Mike Jezek
                                                                                                CEO/CFO/Big Kahuna
            For more information on Gary and the team, visit them at www.churchfieldracing.com or follow them on Facebook "Gary Churchfield Racing".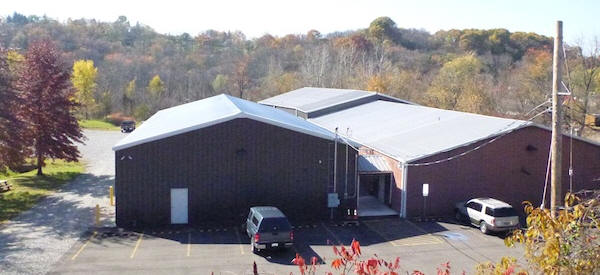 765 Unity Trestle Road, directly across from Frances Road in Plum Boro 15239.
This is a three building facility covering more than 5000 square feet of machine space.
            Matt Machine is hiring qualified machinists and assembly personell.
Contact Mike for more details...www.MattMachine.com